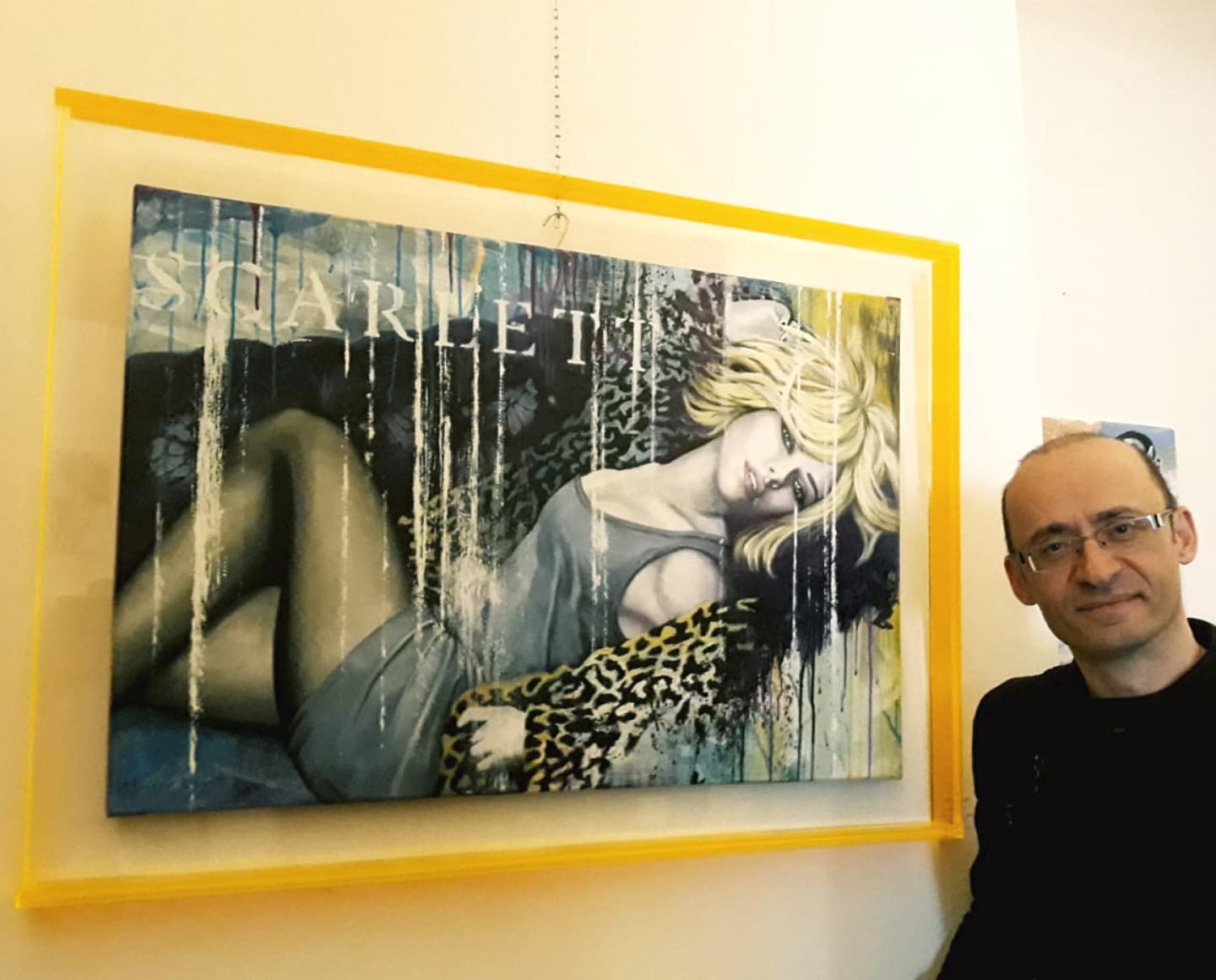 Harry Ergott Exhibition @ Vini per tutti
April 5, 2019
Last Friday we opened our doors to the avid art and wine lovers of Vienna. On display were the paintings by Vienna based artist Harry Ergott. Mr. Ergott inextricably finds inspiration from music, as displayed in his striking portraits of various musicians. Indeed, these series of paintings is his own dedication to rock and pop icons. Oil and acrylic are his main painting techniques, and his other methods such as collage, are a form of experimentation he does in order to further expand his expression of musical themes.
According to art historian, Silvia Müllegger: Mr. Ergott's motivation for music in art stems from his youth, when he spent many hours in rehearsal rooms and recording studios creating record covers. His paintings mirror his fascination towards the musical world and his high admiration towards these stage artists.As Ergott puts it, "a lot of my paintings are an act of thankfulness to my heroes of pop culture, film directors and actors because they enriched my life. Their output encourages me to be creative… I hear a lot of music while I paint because it helps me to get in other spheres and to leave everyday life." Indeed, his musical influencers range from spherical to noisy rock music- from avant-garde pop like Julia Hotler, Björk, and Kate Bush to more alternative and progressive rock like Smashing Punpkins and Porcupine tree. Having exhibited his art around Europe, he is pleased to have his work on display in Vienna again. "The art scene here is highly ambitious, and often focuses on the dark sides of the human condition… It admires outsiders and difficult characters." We at Vini per tutti are enthralled to have Mr. Ergott's art in our shop. It without doubt has brought a vibrant and charming energy to our space.
The night at Vini per tutti was filled with intriguing art, wine, and memorable conversations. Harry Ergott's work will be on display until mid-May. You can also find his work on his website – Stop by and savour his work and experience impressions of some of the musical classics.
Best,
Vini per tutti Team